8/1/20 – Brotherly Love and the New "Jersey Girls"
Last night we arrived on the outskirts of Philadelphia, the City of Brotherly Love, one of the great colonial cities of early America and a great business center today. My nephew-in-law, Leif, and his family had just moved to the area, and they came to the RV park to see us. His mom, wife, and daughter, are now "Jersey Girls."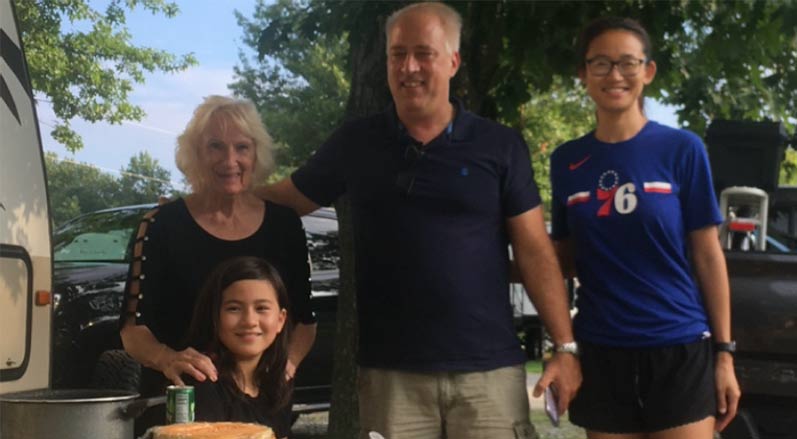 They haven't been here long but already love Philadelphia. Leif told me of some good riding trails around town. The next morning we entered the city, crossing the Ben Franklin Bridge from New Jersey to Pennsylvania. Sunride, Jr. was the choice for today's ride. I brought both my electric bikes on this extended trip. I use Sunride, Sr., my orange bike with the solar panel, when I have to go longer distances, 50 miles or more, because the solar panel provides for the extra range. For shorter jaunts, Junior fits the bill. I crossed the bridge from Jersey into Philly. With the bike and pedestrian path above the auto lanes, the Bridge provided commanding views of the Delaware River and the City skyline.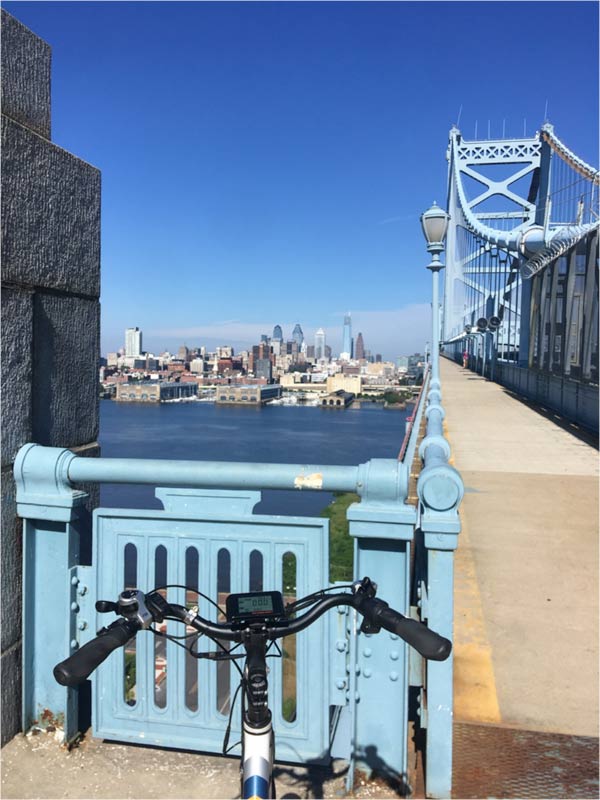 I biked around Penn's Landing on the waterfront then into the center of Philadelphia where every street I rode on seemed to have historic buildings or markers. We saw the Liberty Bell, Independence Hall, and the place where George Washington's Funeral was held ("First in War, First in Peace, First in the hearts of his countrymen.")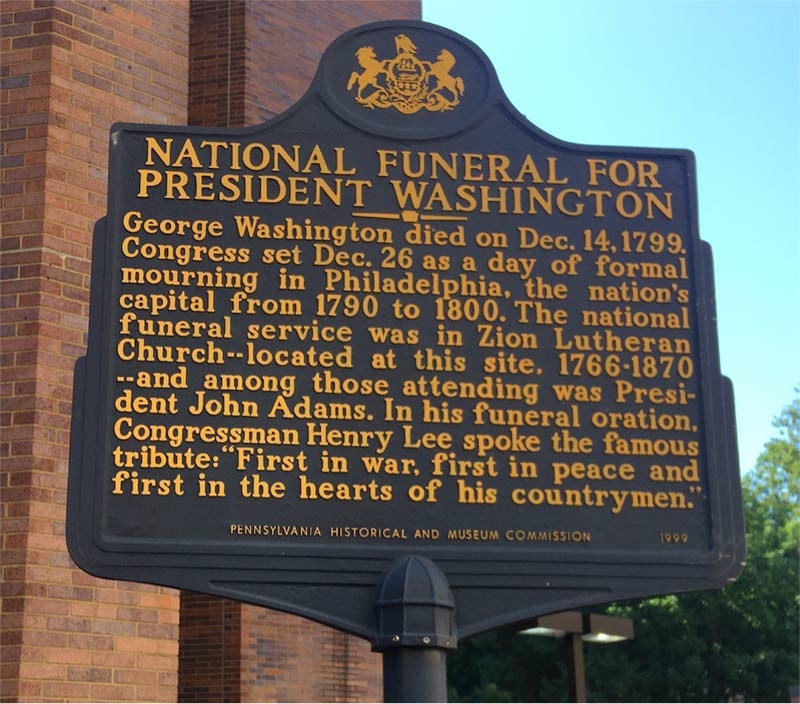 Another placard told how Philadelphia was a haven for religious freedom. Quakers found it particularly welcoming.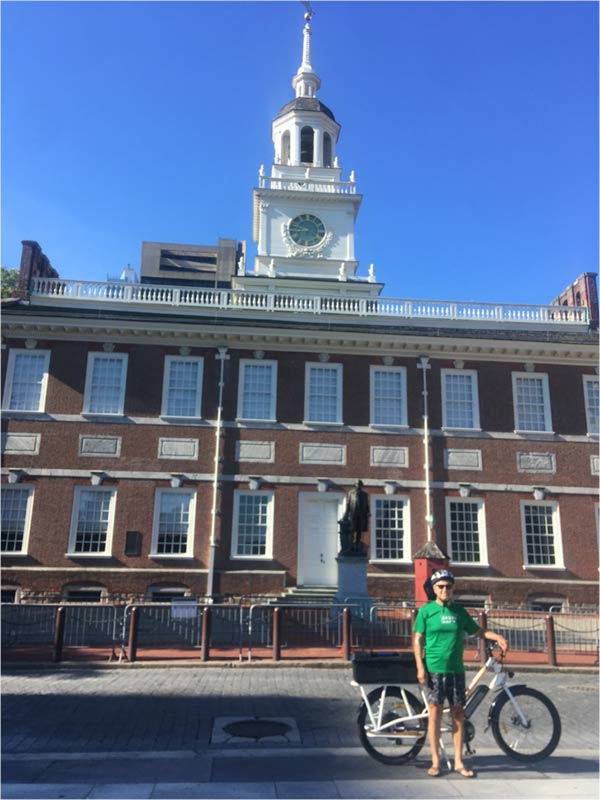 The city was alive in the early morning with joggers and bikers moving about. There's a good vibe in the city. Brotherly love permeates. I had to, after making a promise to Dan a solar vender from here, get a Philly Cheese Steak sandwich. I'd heard Gino's was the place but it wouldn't open until 11 a.m. The one I got from the corner vendor at 5thand Market was delicious. Philadelphians say there's no such thing as a bad Cheese Steak sandwich in this town. In all, between Jersey and PA, I rode a short but very sweet 13 miles. An early check out time at the RV park forced us to scurry back, otherwise we could have stayed in the city all day. It's a friendly, relaxing, fun place to be. I'll have to watch my favorite Philadelphia movies, "Trading Places" and "Silver Linings Playbook" to get my Philly fix. It's on to New York from here!
8/1/20 – Brotherly Love and the New "Jersey Girls"