1/21/21 – Mahalo Hawaii
"Mahalo" is Hawaiian for thank you. It's a tender word indicating sincere gratitude. I really hate to leave this wonderful place. I'm sure everyone feels the same way leaving here. I had a marvelous routine. Wake up, blog, push-ups, sit-ups, swim on the beach, yoga stretches while sun drying, back to the room, a light breakfast of fresh pineapple and banana, morning ride, lunch, nap, afternoon ride, watch the sunset, dinner out, reading or television, bedtime. Yep, I'm going to miss all that.
On my last day in Hawaii, I rode to the Kakaako District in Honolulu famous for beautiful murals. Don't be intimidated by these strange looking words. Just take them one syllable at a time: Ka kaa ko. After a while, they roll off your tongue and start making sense.
The murals are so expressive reflecting the casual mood of life here.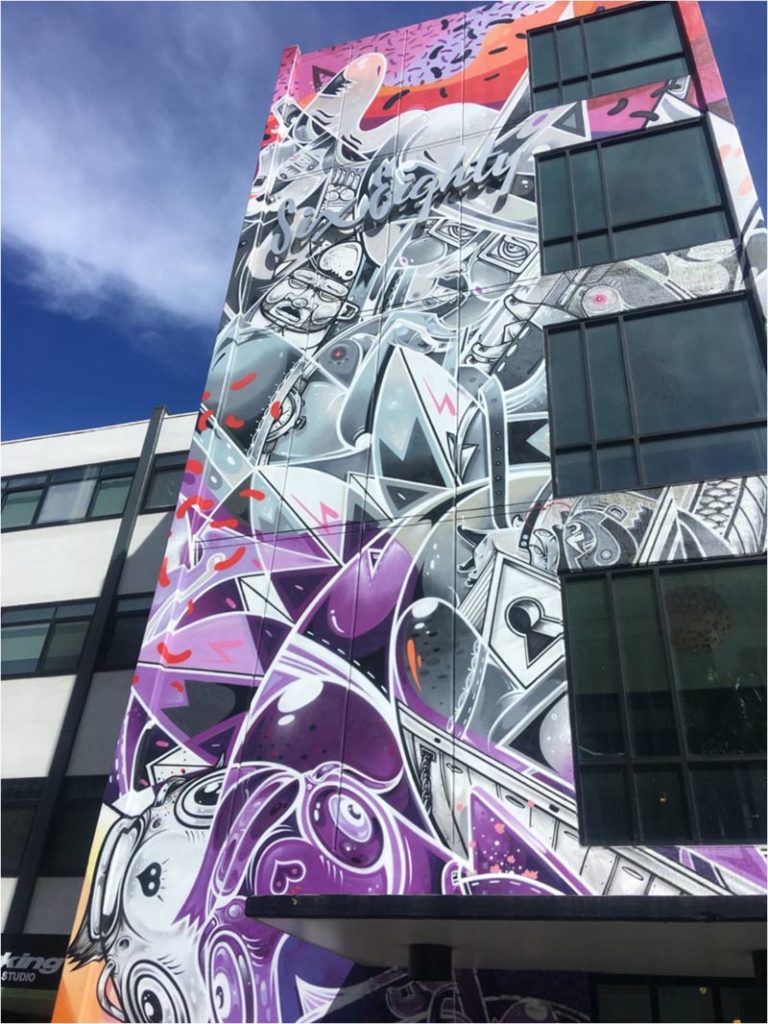 Around every corner there's a new one. There must be hundreds. Think of all the artists in the world!
I found a new place to swim in Ala Moana Park (Ah la Mo an na). My last ride outside the city took me up two canyons.
Verdant and lush. Such diversity. I even saw cactus.
Yep, I'm gonna miss this place.
Mahalo, sweet Hawaii. Mahalo.