1/10/21 – Day 4:  Tooling around the Island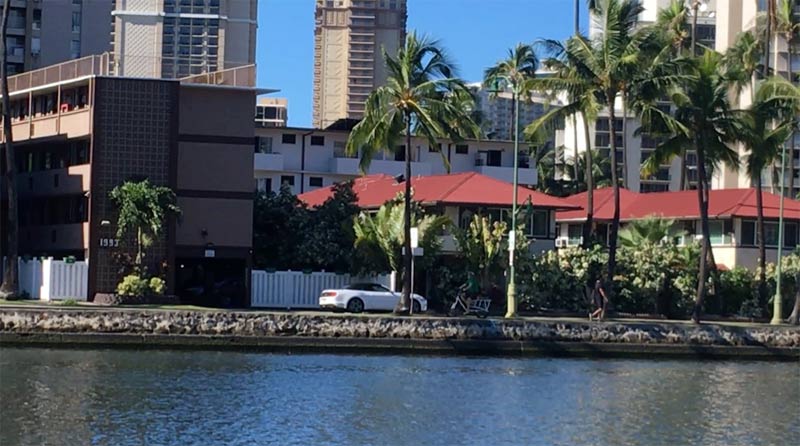 Honolulu is a great city for biking. Practically any place you ride around the city is bright and breezy, always the perfect temperature, always a pleasant ride. One of my favorite routes across town is along the canal. There's a bike/walking trail where you can go like the dickens if no one else is there.
It's a short distance out of the city to the mountains. Numerous valleys in the mountains offer scenic views of the city and the ocean. There's beautiful homes, beautiful flowers and beautiful solar panels everywhere. Solar water heating is mandatory on all new construction in Hawaii. One company I talked to is doing 1,000 new solar thermal systems a year. They've done 85,000 solar water heaters since the 1970s. That's stupendous! I always get a happy feeling when I see rooftop solar panels, and there's more here by far than I've seen anywhere else in the country. You rock Hawaii! Rock on!
1/10/21 – Day 4: Tooling around the Island